Location
Redeemer Church is currently at 9475 Chumuckla Hwy, Jay FL 32565. It is about 4 miles North of our five acres of land at 8001 Chumuckla Hwy. We meet every Sunday at 10AM. We do have a nursery available for children (birth-two years old) and Kid's ministry for kids (three, four, and five years old)
We're excited to meet you! Have any questions? Let us know below.
Getting to know each other
We know meeting someone for the first time can be intimidating, and going to a new church for the first time can be nerve-racking. We want to help make your first experience at Redeemer Church a great one!
SERVICE TIMES
LOCATION & DIRECTIONS
What can I expect?
How long is a Redeemer CHURCH service?
Our worship gatherings are usually about 90 minutes in length, but it varies. The whole church (adults and kids) gather together for worship during the first portion of our worship time which includes - prayer, a call to worship, singing, Scripture reading, giving, and announcements. After the announcements, kids ages birth to two may be taken to the nursery, and kids ages three through five may be taken to Redeemer Kids ministry. The second portion of our worship gathering includes - preaching, The Lord's Supper, a song of response, and a benediction.
What's the culture like at Redeemer Church?
Redeemer values strong Biblical doctrine, loving outreach, and genuine Christian community. We strive to be a church where the sovereignty of God and the responsibility of man are embraced and celebrated. Redeemer strongly values both world missions and local missions!
What about my kids?
We currently offer child care for children through 5 years of age. Of course, you are more than welcome to have your child in the service with you if you would prefer.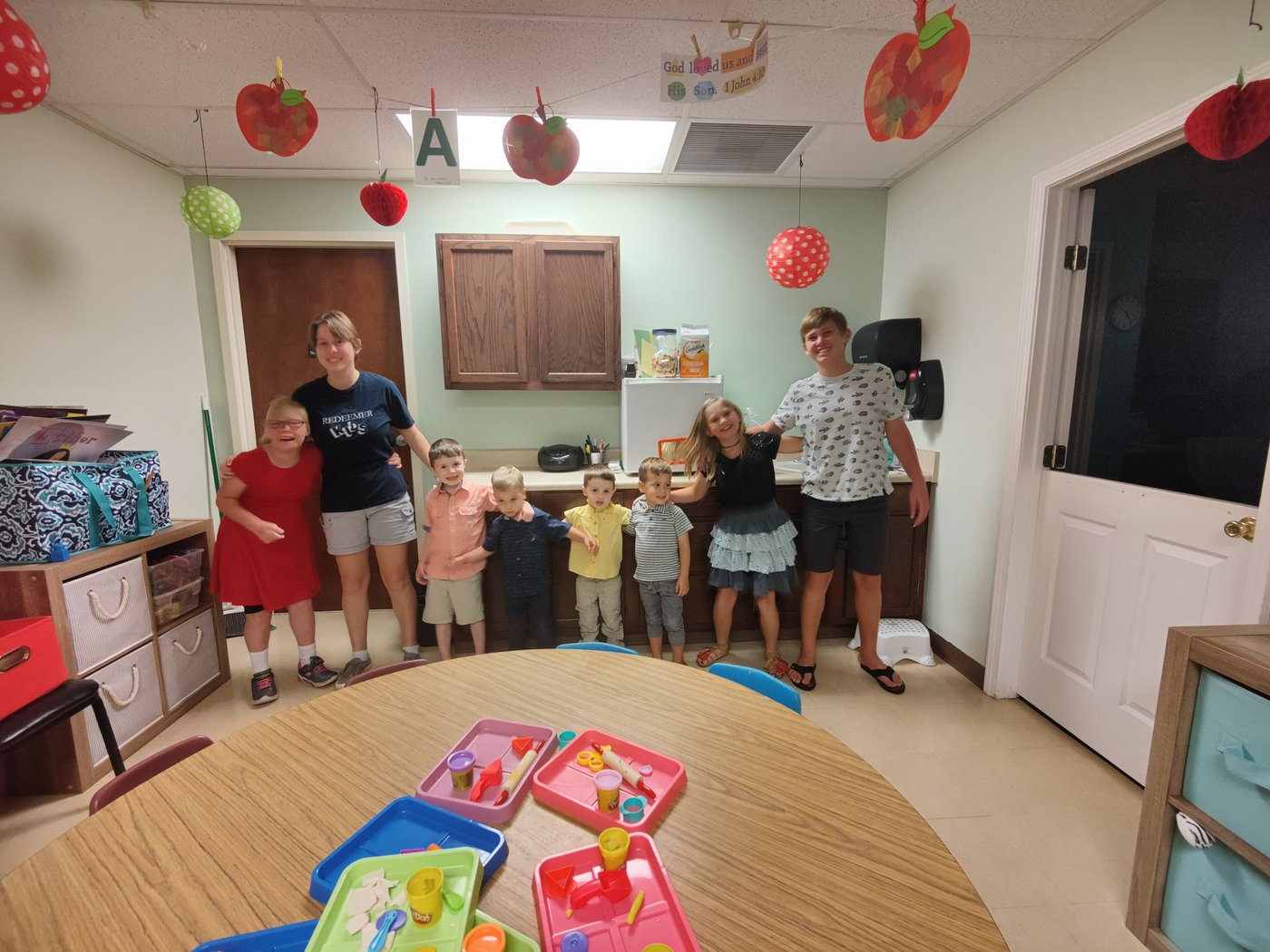 Let us know you're coming
Ready to check out Redeemer Church in person? We can't wait to meet you! Simply fill out the form below and we'll make sure to give you the best experience upon your first visit.
"Redeemer Church has demonstrated true caring, loving kindness, and compassion. A Bible based giving of Christ's word. Awesome church... awesome people"
Cheryl Ross