WHY WE GIVE
We give as an act of worship to our Lord, who graciously gave His life for His church. We desire to see His kingdom expand through lives that have been changed by the gospel. For the Christian, giving is not to be reluctant or under compulsion, but joyful and out of love. It is a tangible way to demonstrate our trust is in God and not our own self-sufficiency. It is a humble act of obedience that shows that our heart longs for a better country where neither moth nor rust destroys and where thieves do not break in and steal.
WAYS TO GIVE
Sunday morning
Worship through tithes and offerings is conducted following corporate worship through singing. Checks should be made out to "Redeemer Church of Pace".
Online
For your convenience, we offer secure online giving through Nucleus Giving. To start, press the Next Steps Launcher and select Give in the menu.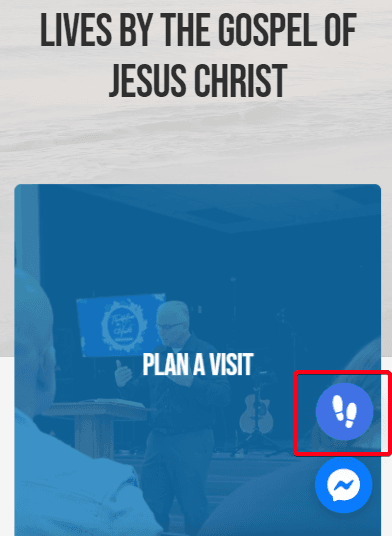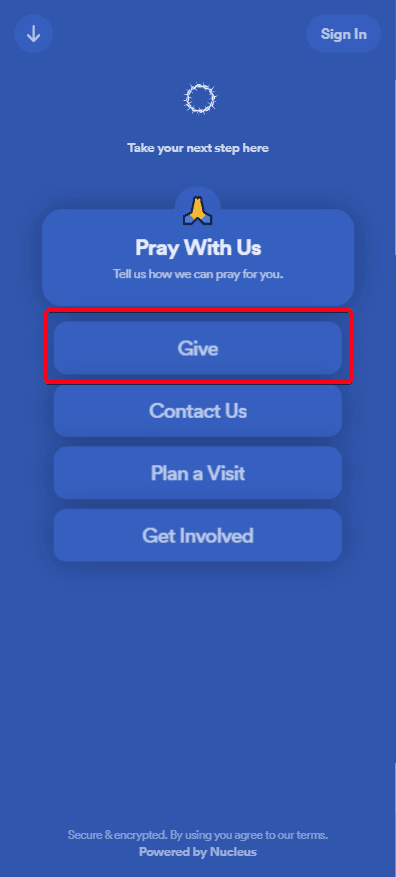 The Launcher will walk you through the process of a one-time or recurring gift. Nucleus offers the best prices available for online church giving and makes sure that 100% of your gift makes it to Redeemer. The best option for the lowest fee amount is to securely connect your bank account. This method uses $0.25 flat rate no matter the size of your donation. Below is the explanation given by Nucleus.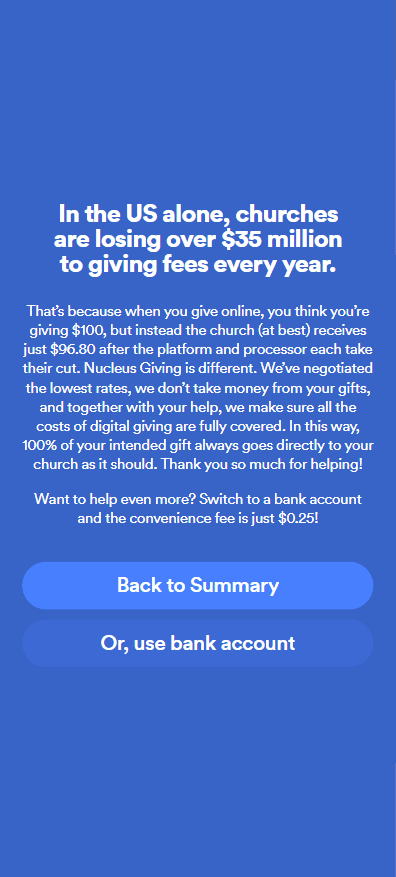 If you have questions about the online giving process, please contact us. We'll be happy to answer any questions you have.
STEWARDSHIP AND ACCOUNTABILITY
The apostle Peter warned that men and women would use religion to exploit others (2 Pet 2:3). At Redeemer we desire to be above reproach for how we steward the resources we have been entrusted with(2 Cor 8:20-21). In pursuit of this goal, we seek to maintain a high level of transparency and accountability for our finances. Significant financial decisions are made corporately by the congregation and our budget is made available to members at an annual meeting.